Linn Sondek LP12-50
Linn today announces the launch of a special edition, 50th anniversary model of their legendary Sondek LP12 transcription turntable, designed with help from the creative collective LoveFrom.
Linn's CEO, Gilad Tiefenbrun, had the following to say about this landmark collaboration:
"My father Ivor's Sondek LP12 turntable revolutionised the hi-fi industry. It employed precision engineering to extract more music from the grooves of a vinyl record and, in doing so, improved the sound of any hi-fi system, regardless of the amplifiers or loudspeakers.
Whilst the original Sondek LP12 was the best it could be in 1973, Ivor understood that technology would improve over time, and so he designed his turntable in a modular, upgradeable and future-proof way. As a result, 50 years on, the Sondek LP12 remains the performance benchmark in vinyl playback, featuring over fifty distinct performance improvements, all of which can be retrofitted to existing models.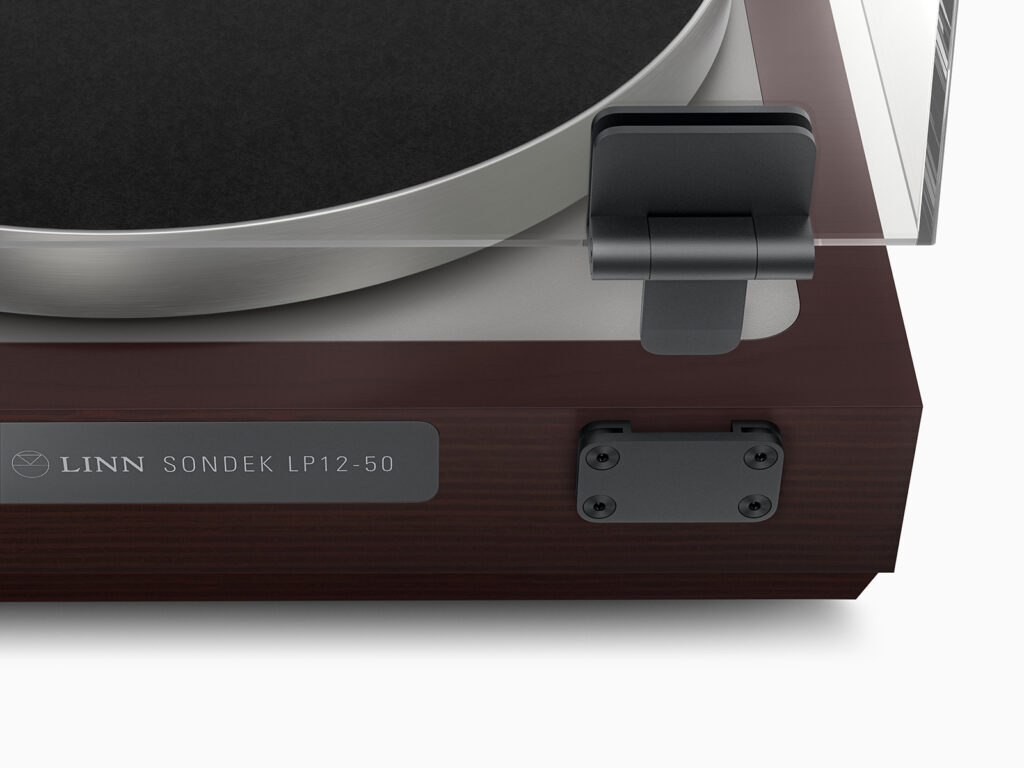 Some time last year, I was approached by Sir Jony Ive. He shared his own enduring admiration for Linn – our designs, our ethos and our relentless pursuit of musical perfection. I was pleased to be able to reciprocate his admiration, and to discuss our shared values of beauty in design, peerless performance, user experience, and attention to detail. Our upcoming fiftieth anniversary year presented the perfect opportunity to create something extraordinary, together.
The engineers and designers at Linn, with help from our friends at Sir Jony's studio LoveFrom, have created a special edition of Ivor's turntable to mark and celebrate our fiftieth anniversary – which we have named Sondek LP12-50. Not only does it produce the best vinyl playback performance we've ever achieved, but it is also a great joy to behold and to interact with. Sondek LP12-50 features our latest technological innovations, alongside the immediately recognisable and iconic design language of Sir Jony and his team, applied in key visual and tactile interfaces.
We are delighted with what we have achieved in collaboration with LoveFrom, as we look onwards to the next five decades as producers of the world's finest music systems."
About Linn
Linn design and manufacture the finest music systems in the world. Based in Scotland and established in 1973, Linn build everything in-house, from the electronics in their industry- leading digital music players, to the loudspeakers and amplifiers found in homes around the world. The iconic Sondek LP12 turntable continues to set the standard for vinyl playback and the latest digital players outperform any CD or streamer available.
Each Linn product is precision-engineered at their purpose-built facility just outside Glasgow, and signed with pride by the person who made it. In a world of planned obsolescence, we do the opposite. Our hardware is modular, our software upgradeable, our eyes firmly on the future.
We believe that music makes life better, and we know that our systems make music better.
About LoveFrom
LoveFrom is a creative collective of designers, architects, musicians, filmmakers, writers, engineers and artists. Founded by Sir Jony Ive in 2019, the combined experience, achievement and recognition of these creatives is without precedent. LoveFrom has studios in San Francisco and London.
"This project has been so life-affirming and so joyful to work on," said Sir Jony Ive.
"LoveFrom has worked together with brilliant, kind people who share our obsessiveness to make something wonderful and without compromise. And at the same time, we have been able to play a small part in celebrating 50 years of an icon."
Read The story behind Linn and LoveFrom's collaboration on the Sondek LP12-50