We are thrilled to announce the successful exclusive launch of our highly anticipated event, "Linn 360 Loudspeakers Launch" Held on 17 July 2023 at David Li Sound Gallery (Monash University, Clayton). It's a funny coincidence that we share the same name as the venue. Michael O'Rourke, Business Development Manager for Linn presented the state-of-the-art speaker boasting cutting-edge technology and superior sound quality, redefining the audio experience for music enthusiasts and audiophiles alike.
Linn describes the speakers as Audibly Invinsible,
360 is audibly invisible. It produces a performance with unprecedented clarity and realism, that's entirely absent of sonic colouration. Incorporating innovative drive unit and amplifier technologies, 360 turns out our lowest ever levels of audible distortion. The honed curves of its cabinet are partnered with meticulously matched drive units to deliver the cleanest possible dispersion characteristics.
All that is experienced with 360 is sound-stage; with vocals suspended in space, and true-to-life scale and depth leaving you utterly devoid of the sense you are listening to a pair of stereo speakers.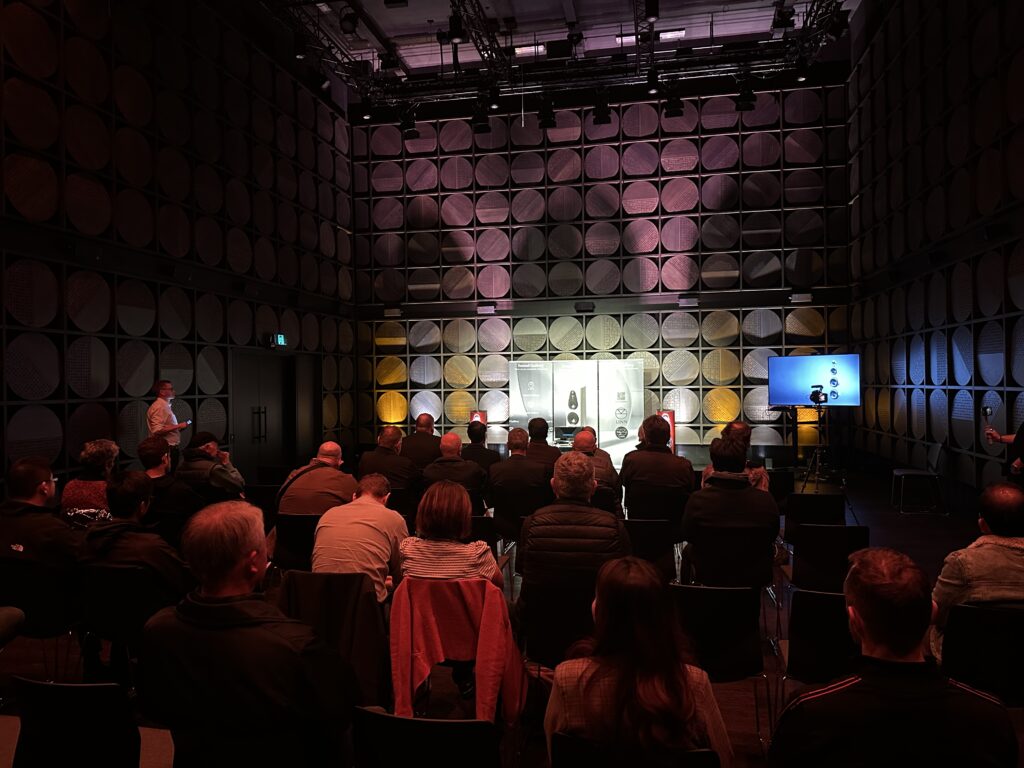 Overall, the launch of the 360 signifies a new era in high-end sound technology. With its exceptional sound quality, advanced features, and timeless design, this product caters to discerning individuals who seek nothing but the best in their audio experience. The 360 is sure to leave an indelible mark in the audio industry and set the standard for what it means to have a truly immersive sound encounter. Get ready to embark on a sonic journey like never before with the 360 Loudspeakers
Watch Stereonet Australia's recap https://youtu.be/Lu70ynFDPO4